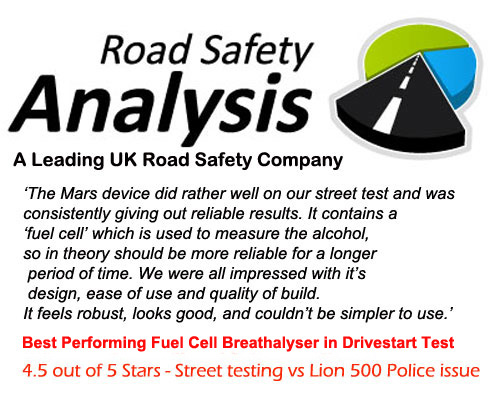 €179.00 EUR
Brand New 2019 Breathalyzer
Links to AlcoVISOR App
Superb Accuracy
Very Easy to Use !

Superb New Device - Accurate, Easy Use !
The brand new AlcoVISOR Mars Elite is a fabulous new addition to our range. Featuring extremely high accuracy thanks to a Police grade fuel cell sensor, this device links to the AlcoVIOSOR App (available for Apple or Android) and allows the user to track alcohol consumption, estimates time to sobriety and also allows the user to check individual country limits.
It is set up for the new Irish limits and is very easy to use !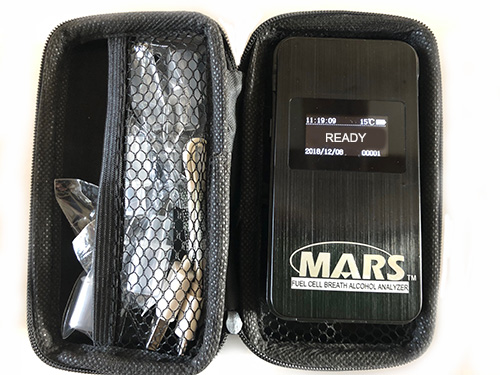 Awesome fuel cell performance.
Internal Rechargeable battery (with supplied USB cable)
Smart compact carry case which contains the breathalyzer, mouthpieces anmd charging cable
Free Upgrade to recorded delivery will be automatically applied at dispatch - just click on free delivery at check out/
Certified by the US food and drug administration (FDA), the unit also meets US Department of Transport (DOT) requirements. It is fully useable in Ireland and Europe displaying a clear no nonsense digital numeric readout coupled to the unique easy use traffic light display.
It is supplied with 5 reusable mouthpieces (more available separately if required), and a soft carry case. An excellent value package. Full user instructions included.

CERTIFIED
Free Delivery & Same Day Dispatch
12 Month Warranty
Registered European Certificate
FDA /ISO Certified
Registered US DOT
Specifications
Free Delivery & Same Day Dispatch

The Irish Breathalyzer Shop

High Quality Breathalyzer, Breathalyser, Alcohol Testing Advice
12 Mth Breathalyzer, Breathalyser Gurantees
One Of Ireland's Major Breathalyzer, Breathalyser Suppliers
Don't Get Caught Out